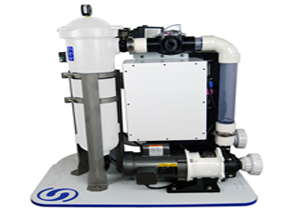 Ascend on COVID-19 Safety Protocols
At Ascend we go above and beyond to make sure that our float tanks are clean and sanitized.
Float tanks by their nature are very low risk environments. The CDC has released this official statement: "There is no evidence the COVID-19 can spread to humans through the use of pools or hot tubs. Proper operation, maintenance, and disinfection of pools and hot tubs should remove or inactivate the virus that causes COVID-19".
Additionally, DR. Roy Vore, a microbial physiologist with the CDC, specializing in the management of recreational waters and the safety and efficacy of the float tank systems has stated that the Corona Virus "is not spread in water, such as float water". We are a business that is based on "isolation" means that any interaction between people was already at a minimum. You have a greater chance of encountering and not being able to maintain social distancing with people while doing routine grocery shopping than floating at Ascend.
Some changes have been implemented to comply with the state guidelines and require some new procedures for you when you come in for your appointment. Please read and familiarize yourself before you arrive. Feel free to call if you have any questions: 716-331-1900.
• Do not come in to float if you are experiencing any symptoms of illness. We'll need to ask everyone a set of COVID screening questions We're happy to reschedule anyone's float because they are feeling any COVID symptoms. Fever, difficulty breathing, dry cough, fatigue.
• We are asking that all appointments are paid for ahead of time, either by booking online or by giving us your credit card information over the phone.
• If this is the first time you have ever floated with us (or you just need a refresher), Please complete the waiver online & watch our video before coming in for your appointment. VIDEO
• When you arrive for your appointment, please stay in your car and call us to let us know that you are here. We will wave you in to let you know when your room is ready.
• All appointments will be staggered so as clients will not pass each other between floats.
• We will take each clients temperature as they enter Ascend, according to state guidelines.
• We will have only one staff member, they will take their temperature daily, keep a 6' distance and wear their masks at all times.
• We're requiring everyone wear a mask when entering Ascend, if you do not have a mask, we will provide one for you.
• We ask that when you come in you please Proceed directly to your assigned float room, and at the end of your session, you proceed directly to the exit.
• The bathroom touch points will be disinfected after each use, the sink and soap dispenser are hands-free, and we use terry cloths for hand drying.
What to expect when coming in for your float:
Cleanliness – Katrina has always been our top priority and we have added some additional procedures in response to the COVID-19.
UV/Hydrogen Peroxide High – powered UV lights combined with Hydrogen Peroxide are used to treat and sanitize the water between each person.
Filtration – The water is filtered through two 1-10 micron filters at a rate of 55 gallons every 3 minutes recycling continuously 24/7 only stopping during the scheduled float sessions, additionally each float room is sanitized with the a UV light for the required 15 minutes between each float. The showers and pod walls are also sprayed and sanitized with the Hydrogen Peroxide solution.
Chemistry – We have a strict schedule to maintain water levels, water temperature and Epsom salt levels. Our rooms are likely to have the cleanest water you've ever been in.
Although our name Ascend Float Spa has the word "spa" our business is in the spirt of a spa atmosphere however the experience is solely personal for each client to be isolated during their entire time in their wave rooms with out any contact from our staff or other floaters. Floating may even help alleviate the stress during these unprecedented times and help boost your body's natural immune defenses.